Health Office
The health offices at our Great Hearts Academies are staffed by Health Assistants and Registered Nurses. In the event that the school health professional is not present, trained personnel will be delegated to administer medications and respond to medical emergencies.
Parents are required to submit an Emergency Contact Card with current health history with the school office annually. If your child is known to have asthma, severe food allergy, diabetes, seizure disorder, or any other condition that may require further management, please contact the school nurse to schedule a meeting before school begins.
Parents should notify the school nurse of any changes that arise throughout the school year regarding changes of the child's health status such as ; a new diagnosis; new medications given at home; surgery or hospitalizations; fractures or injuries; or communicable diseases in the child or immediate family.

The state requires certain communicable diseases to be reported by the school to provide community assistance if necessary.
Vaccinations: The State of Arizona requires that certain vaccinations be given in order to attend school. Your students immunizations will be monitored yearly for compliance. Below are the Immunization Requirements.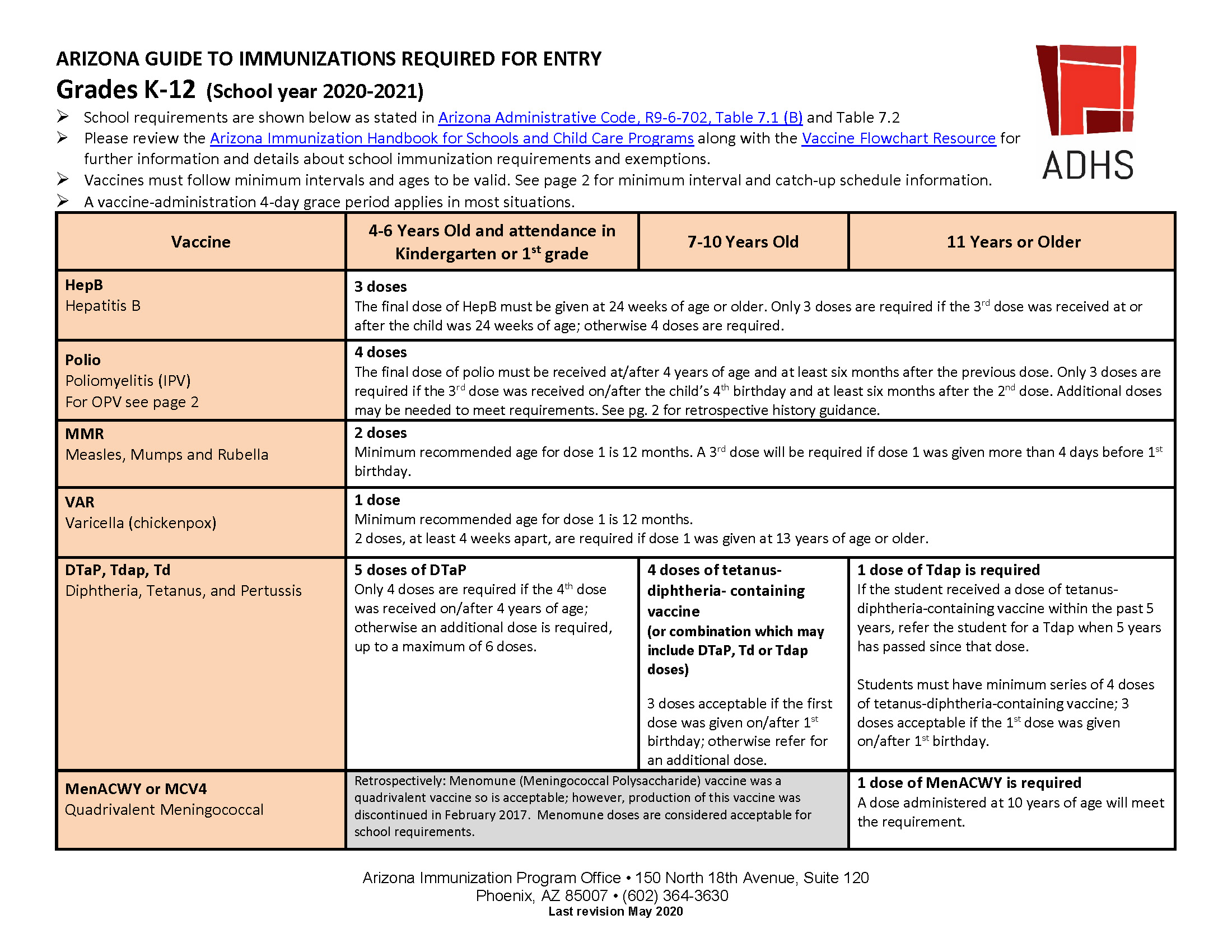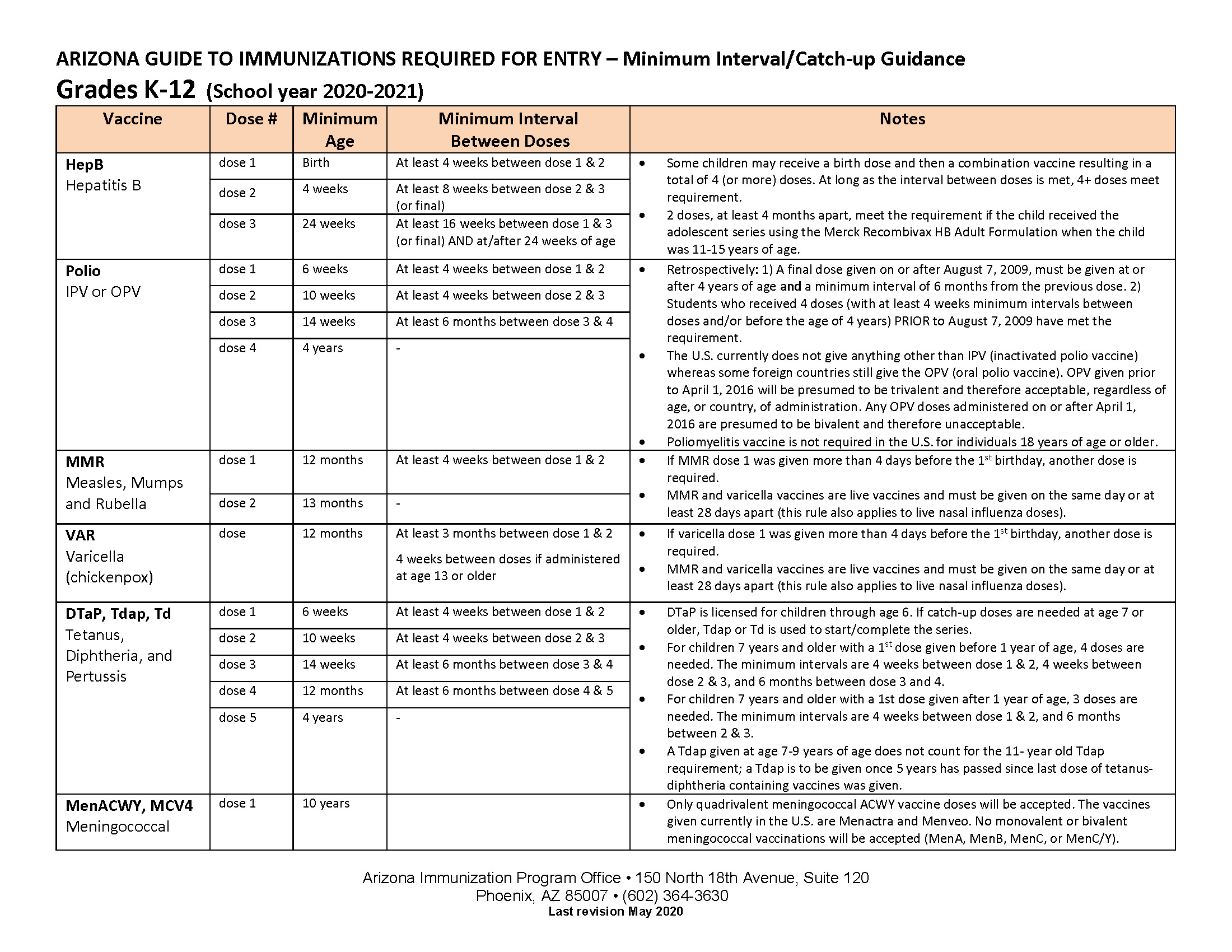 Download the school immunization requirements

Questions?  Please contact our school nurse, Mrs. LaPerna at JLaPerna@archwayveritas.org or by calling (602) 489-7341.
---
*In your enrollment/re-enrollment packet you filled out this form. If you need to update the information at any time please complete a new form and turn in to the nurse.